Man's Antique Haori kimono jacket Kodomo No no Mai Montsuki black silk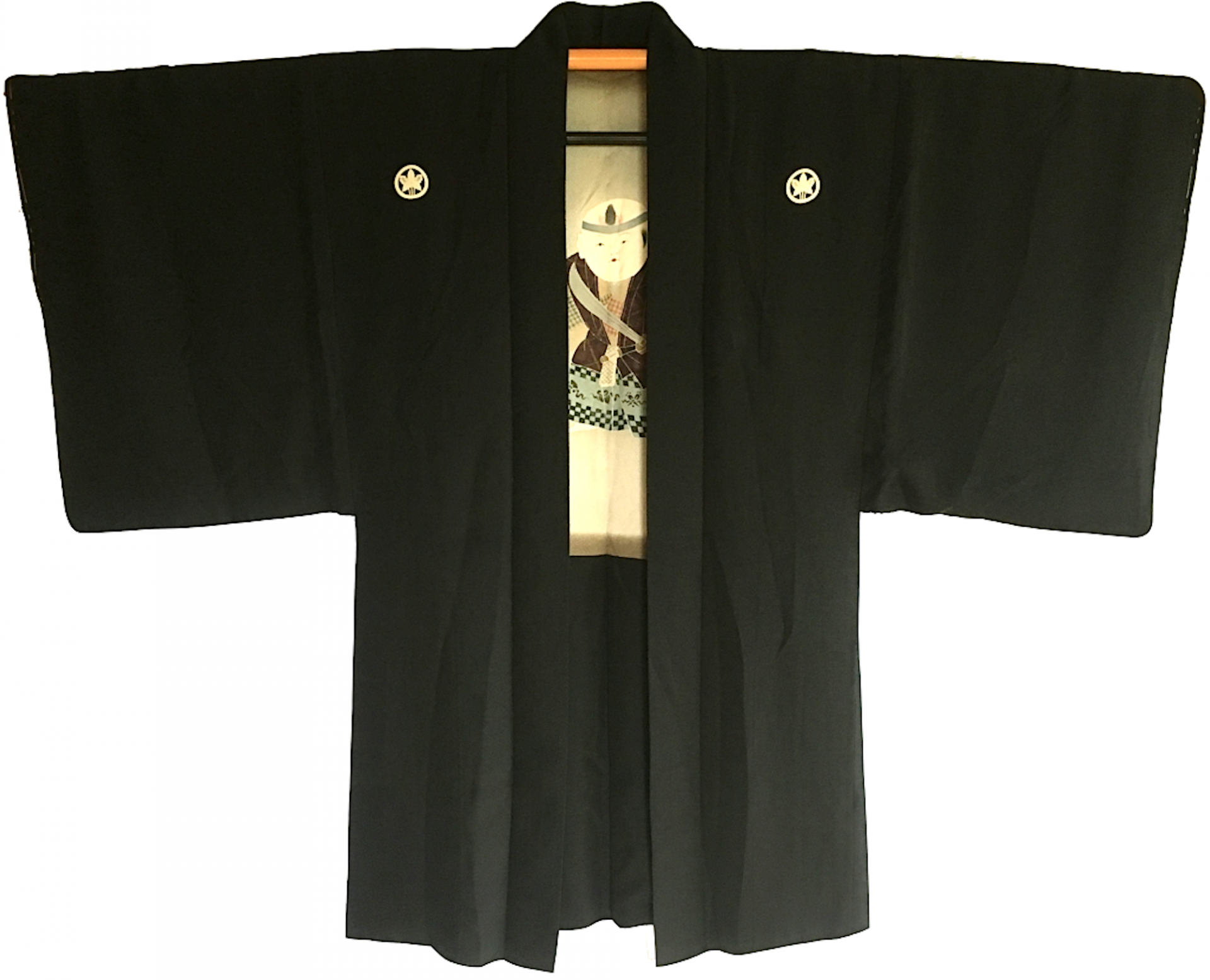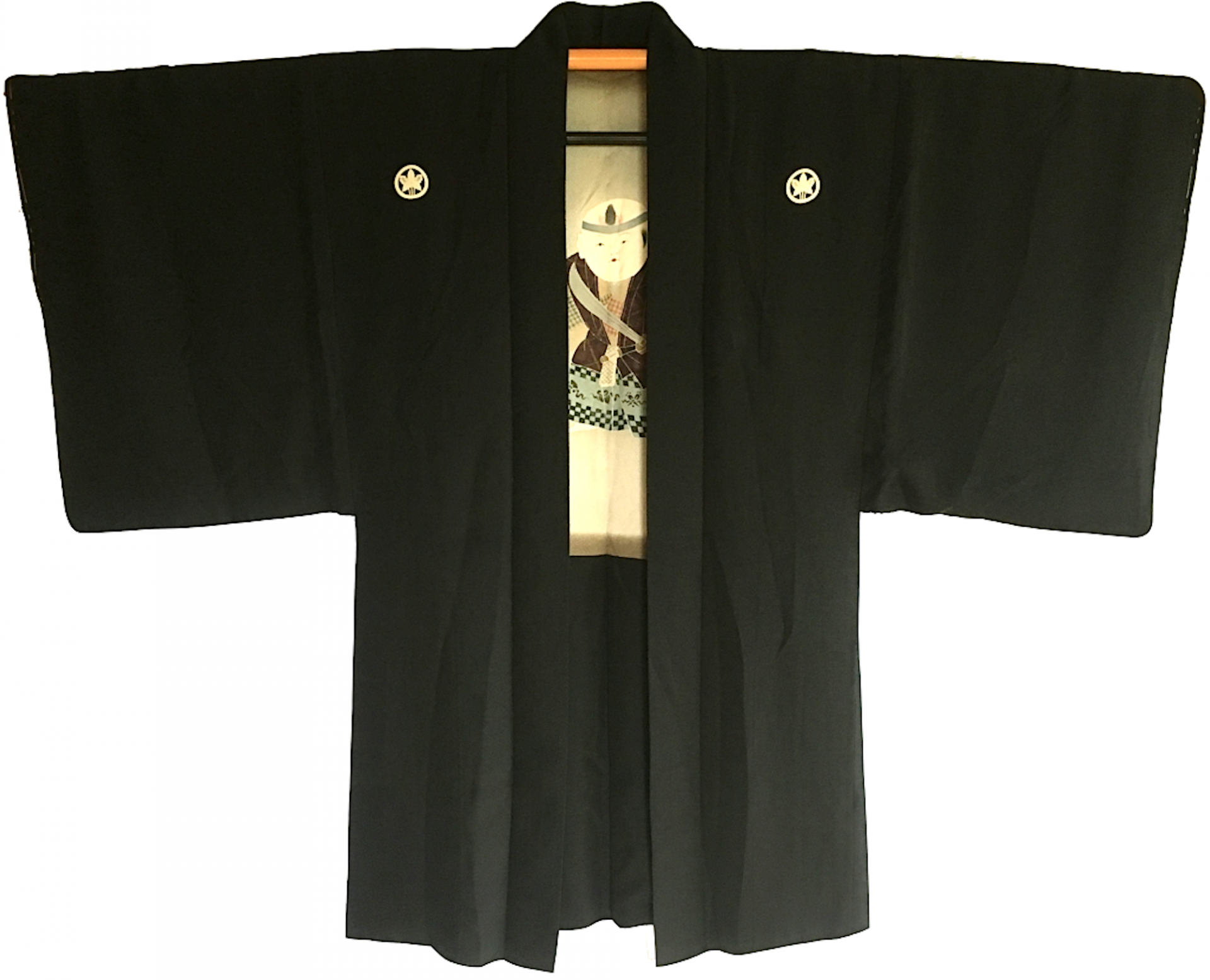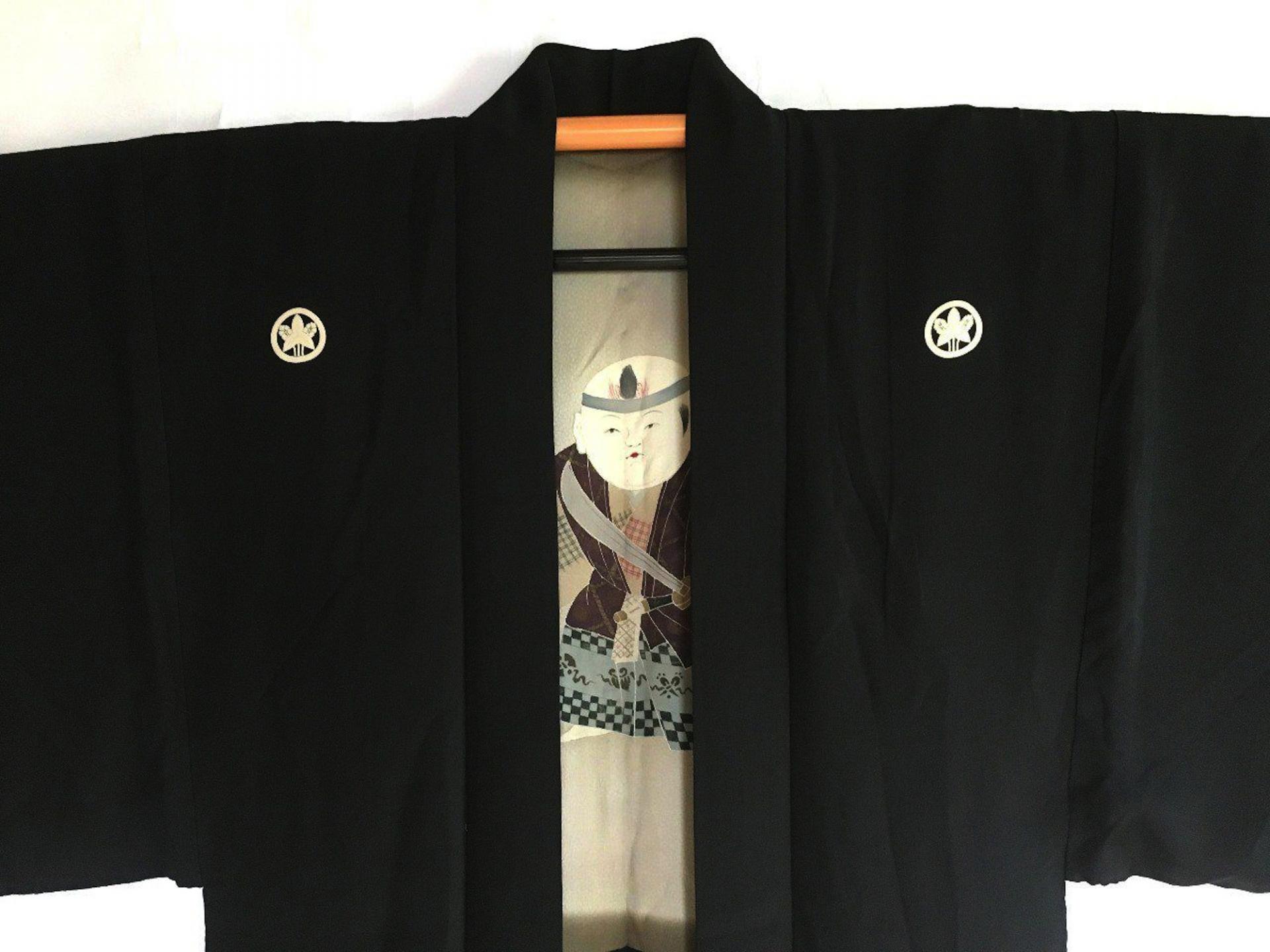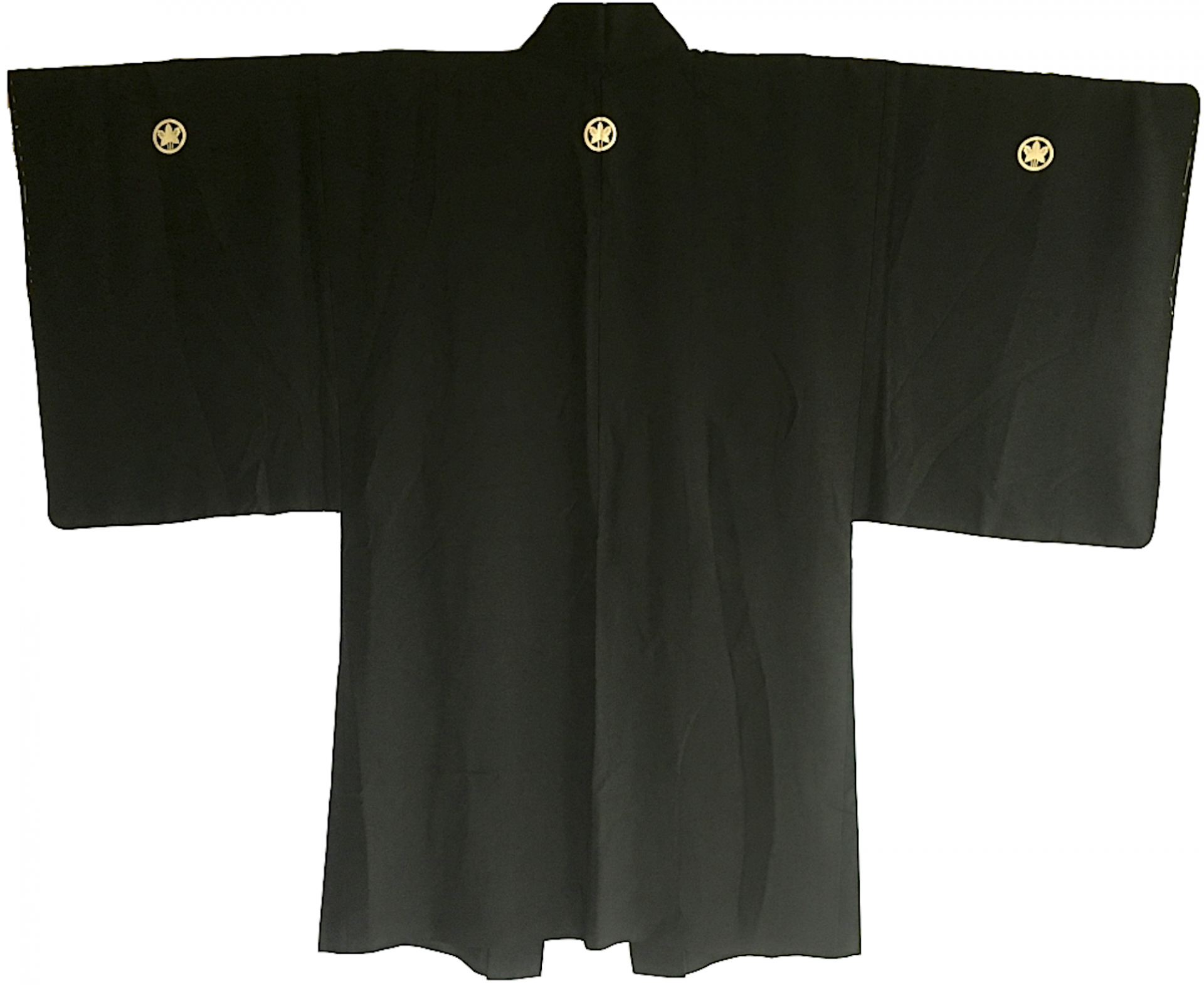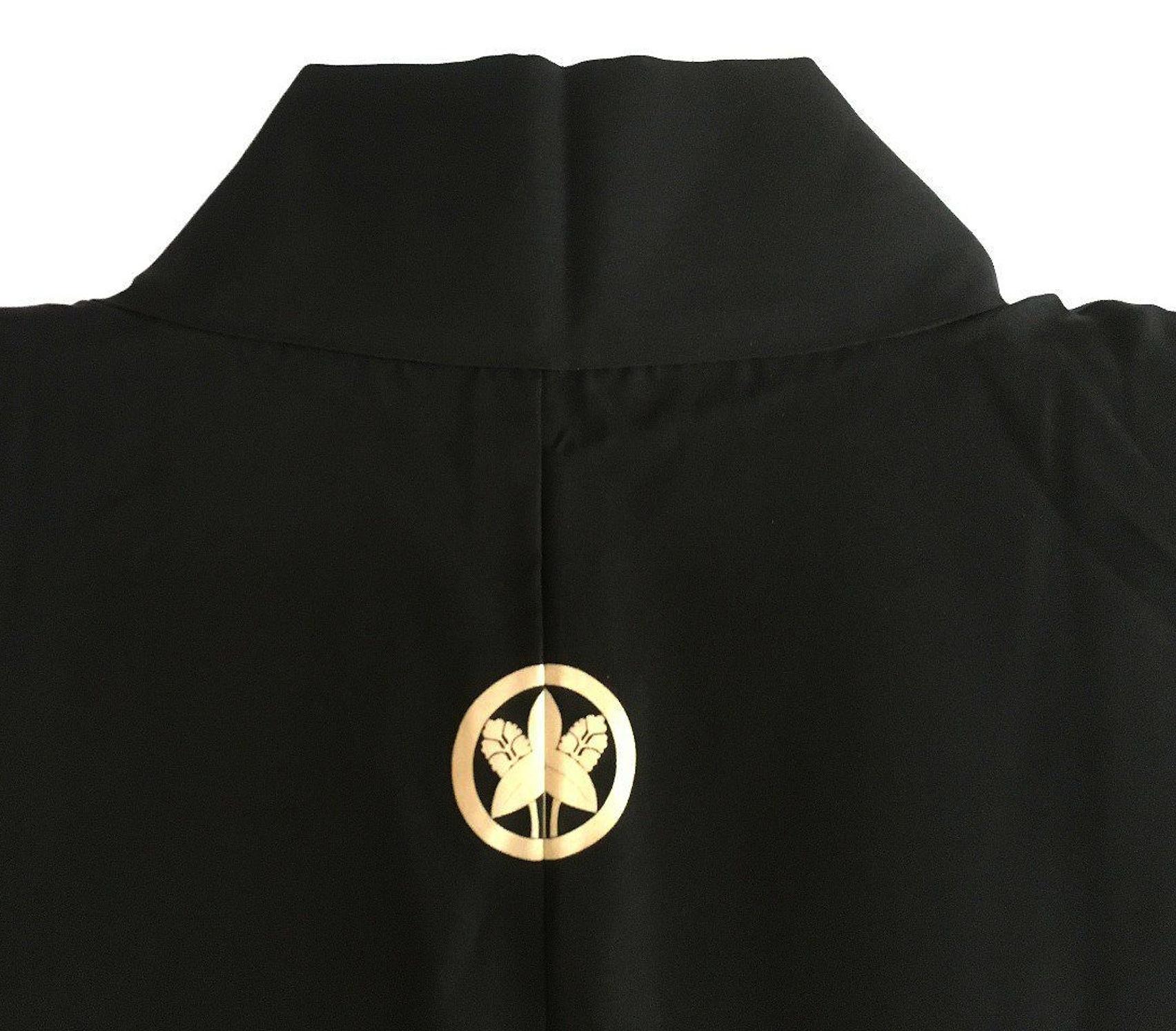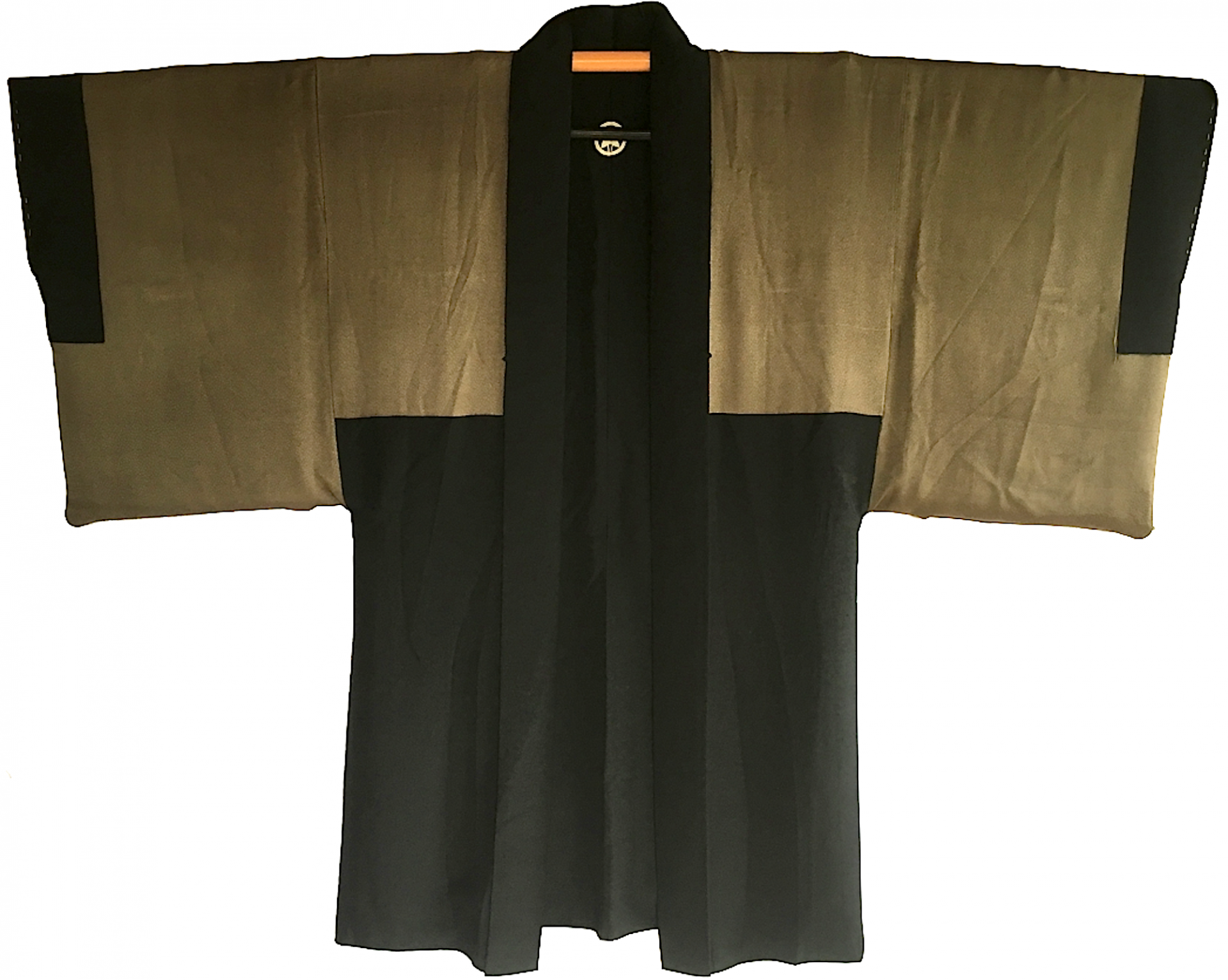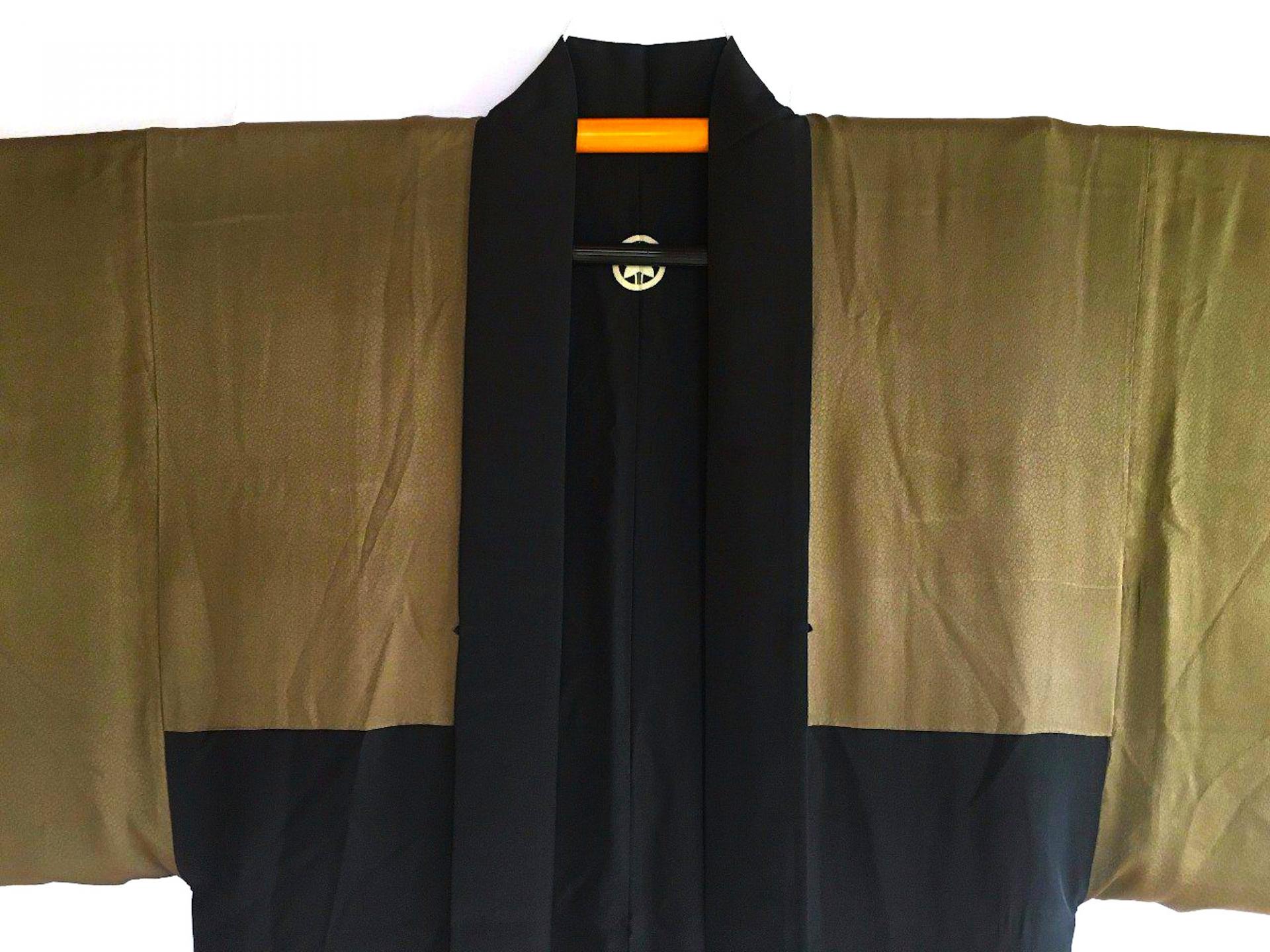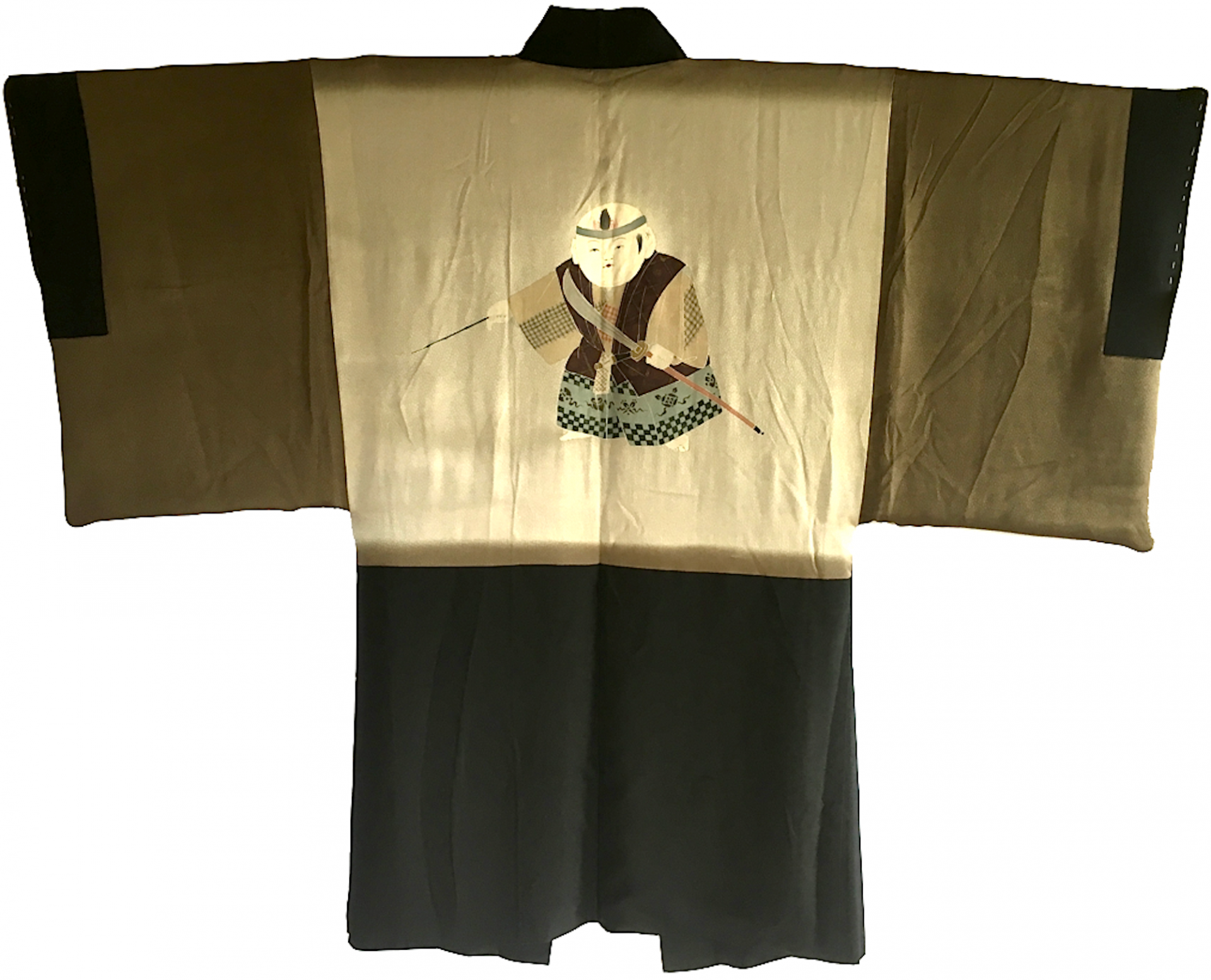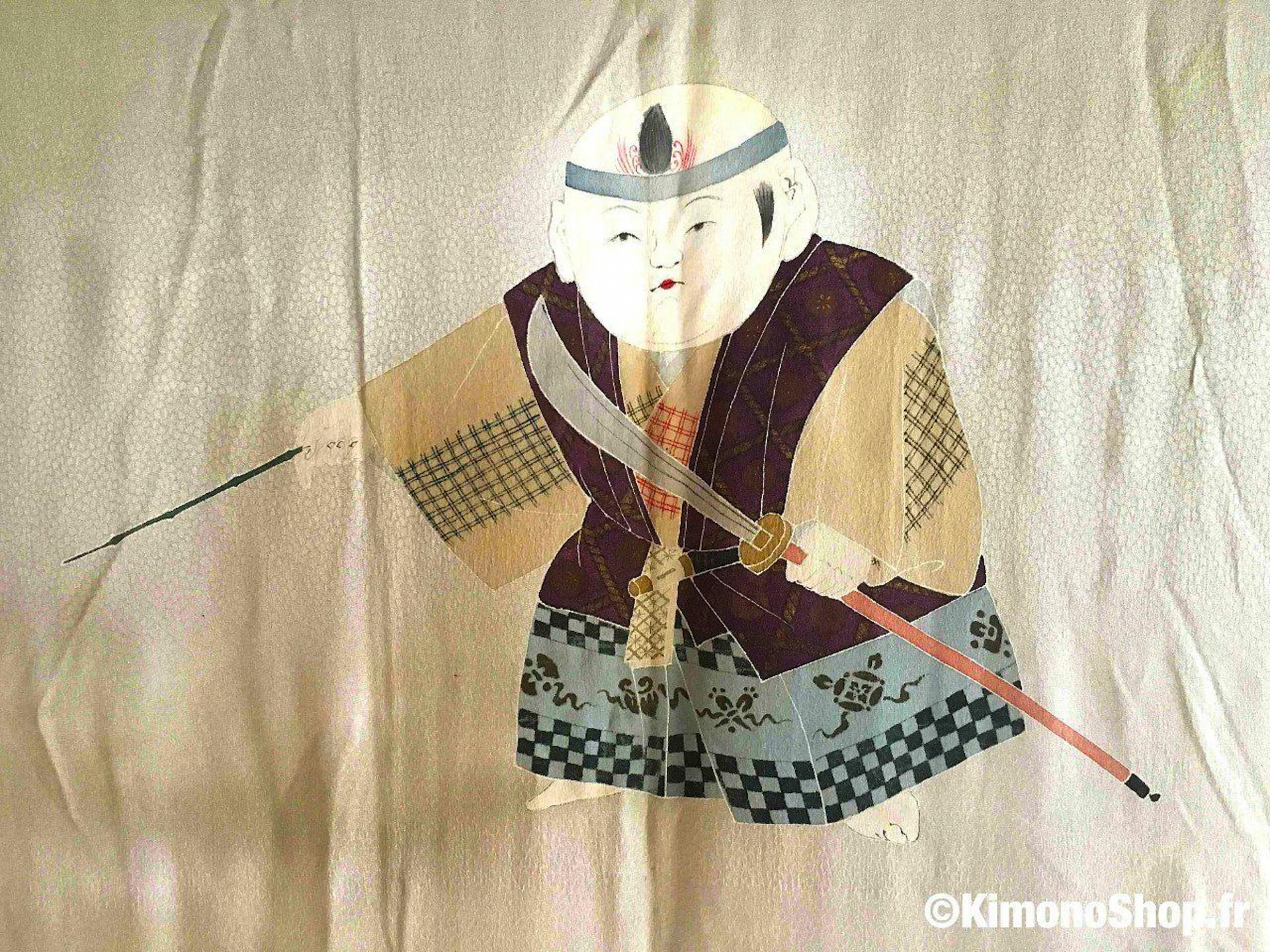 Man's Antique Haori kimono jacket Kodomo No no Mai Montsuki black silk
100% black silk, reversible, the pattern is samurai child dance of the traditional Japanese theater Nō
In stock: 1
Availability : Last stocks remaining - order yours now to avoid disappointment!
199,00€ inc. tax
100% black silk, reversible, the pattern represents the samurai child dance of the traditional Japanese theater Nō
Very good condition like new
100% black silk
Reversible
The hand-painted motif on the lining depicts the samurai child's dance of the Japanese Nō traditional theater.
Adorned with 5 family coat of arms Maru ni omodaka
Beautiful finish.
Comfortable
Worn once by the samurai warriors over the ceremonial kimono.
In the manner of shihans to wear over the keikogi and with the umanori Shima striped hakama for the practice of Iaido / Kenjutsu
Care: dry cleaning / ironing 60degree if necessary
Dimension:
Height: 98cm
Shoulder to shoulder width: 58cm
Width of sleeve with handle: 125cm
Handle height: 49cm
Handle width: 32cm
"Himo" tie cord of the color (white, gold, brown, gray, navy blue) of your choice!