Ninja outfit Uniform Set
Ninja outfit Uniform Set
100% black cotton.6 pieces included
In stock: 19
Availability: In stock, next-day shipping
79,00€ inc. tax
In stock: 30
Availability: In stock, next-day shipping
84,00€ inc. tax
In stock: 20
Availability: In stock, next-day shipping
89,00€ inc. tax
Ninja outfit
Made in Myanmar under Japanese license
Composition: light cotton
Color: black
Ninja outfit consisting of 6 pieces:
Face hood (Fukumen)
From a headband (Hachimaki)
From a kimono jacket (Hangi) with "Nin" embroidery signification (meaning: Endurance, perseverance)
From a belt (obi)
Ninja trousers with integrated gaiter
From a pair of sleeves (Tekkou)
The pair of socks (Tabi) or Jikatabi is not included but a wide choice is on sale in the shop
Tabi & Jikatabi
Feature:This ninja outfit is made for students on a limited budget and for all those who think they are ninja warriors.
We do not recommend it for Serious practitioners of Ninjutsu of Bujinkan, Genbukan, Jinenkan
This imitation ype "Shinobi shozoku" is on sale at a small price on the net in non martial arts shops. specialized with the search term google "ninja outfit" .The list is long but what mainly characterizes this fake shinobi shozoku of our reels Shinobi shozoku high quality "Made in Japan" is that the tatsukebakama (traditional ninja hakama with folds and gute integrated ) is just a pair of pants.
Available size: M, L, LL
| | | | |
| --- | --- | --- | --- |
| Cut | Your size | Chest size | Waist size |
| M | 165 ~ 170cm | 88 ~ 96cm | 76 ~ 84cm |
| The | 170 ~ 175cm | 96 ~ 104cm | 84 ~ 94cm |
| LL | 175 ~ 180cm | 104 ~ 112cm | 94 ~ 104cm |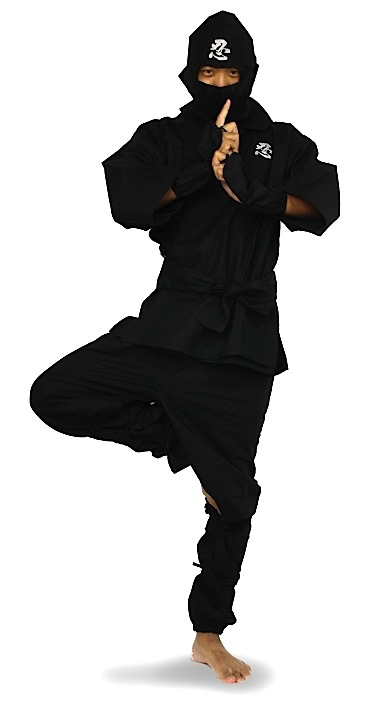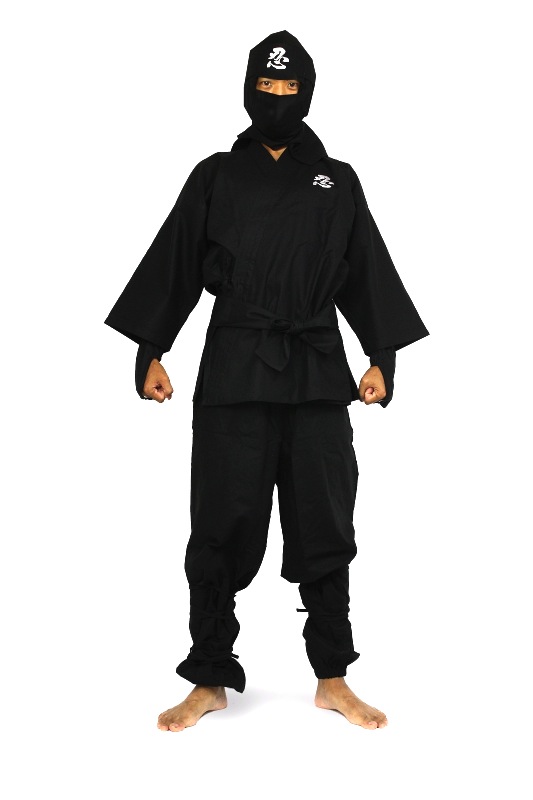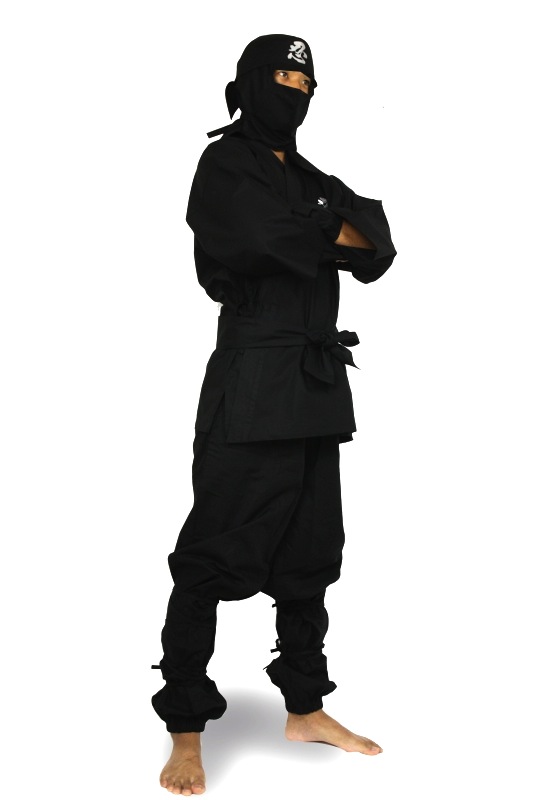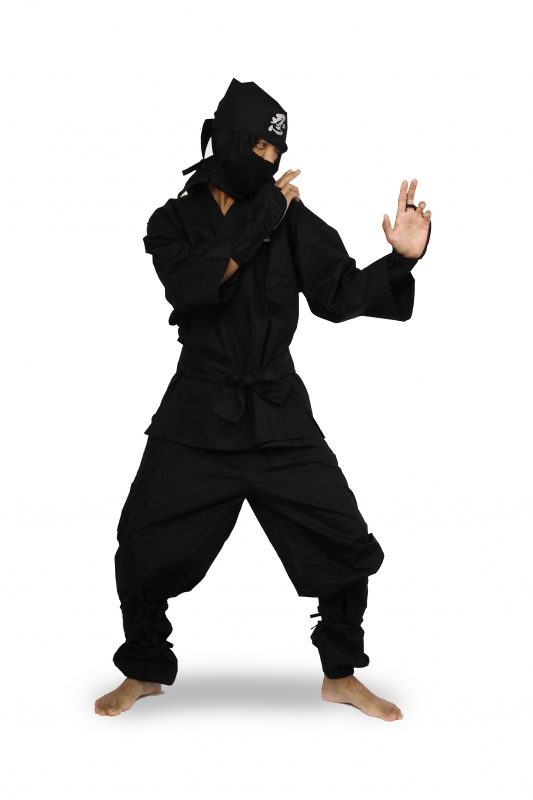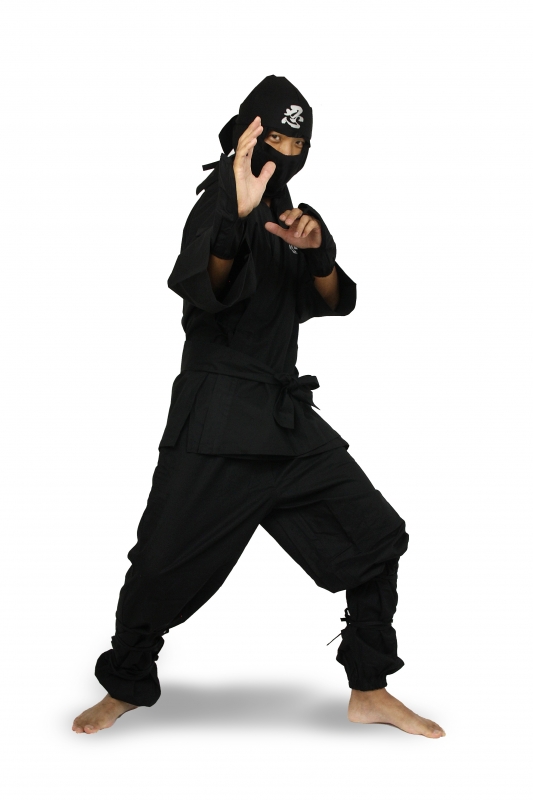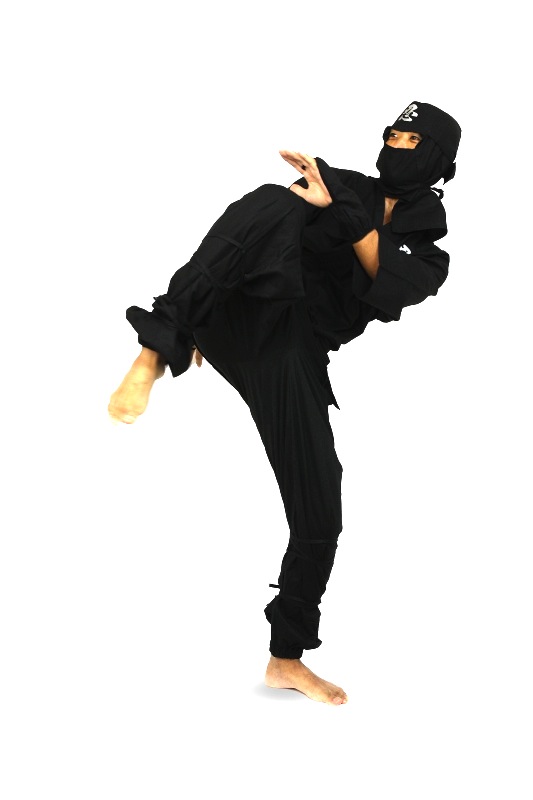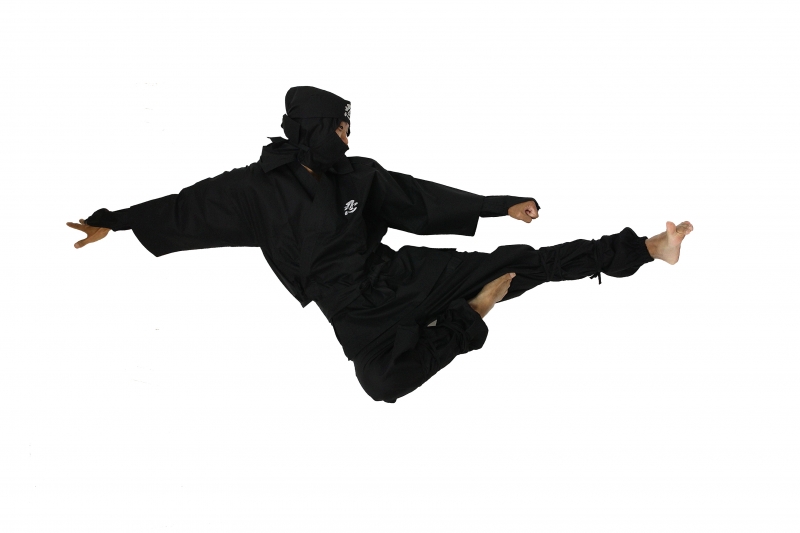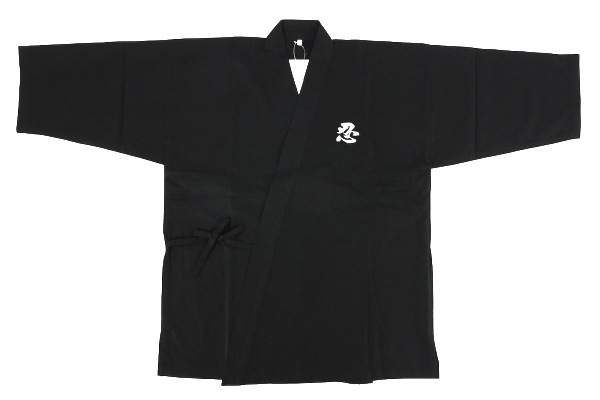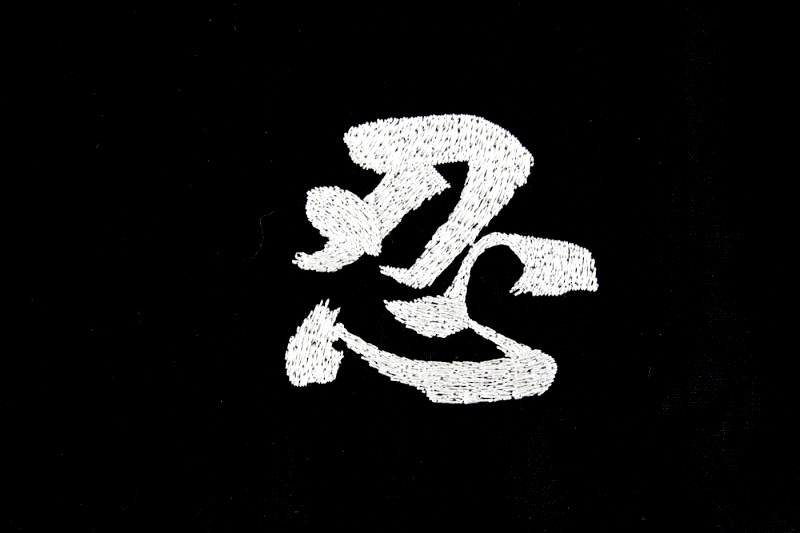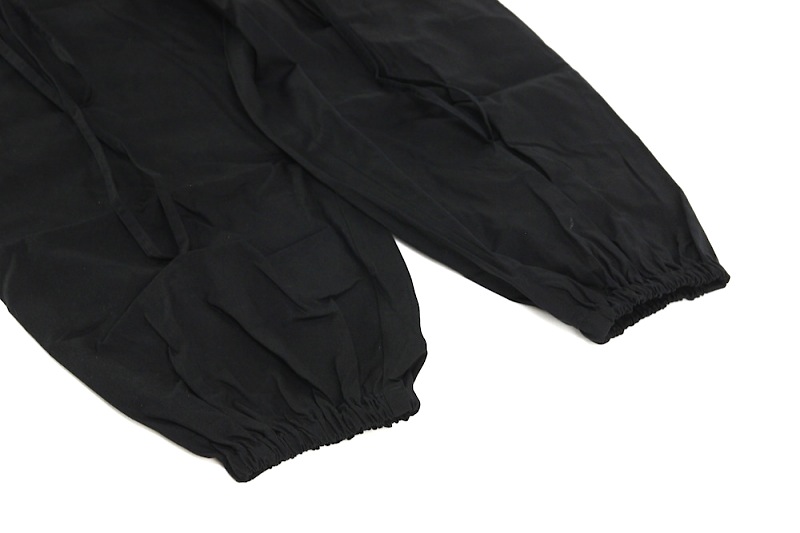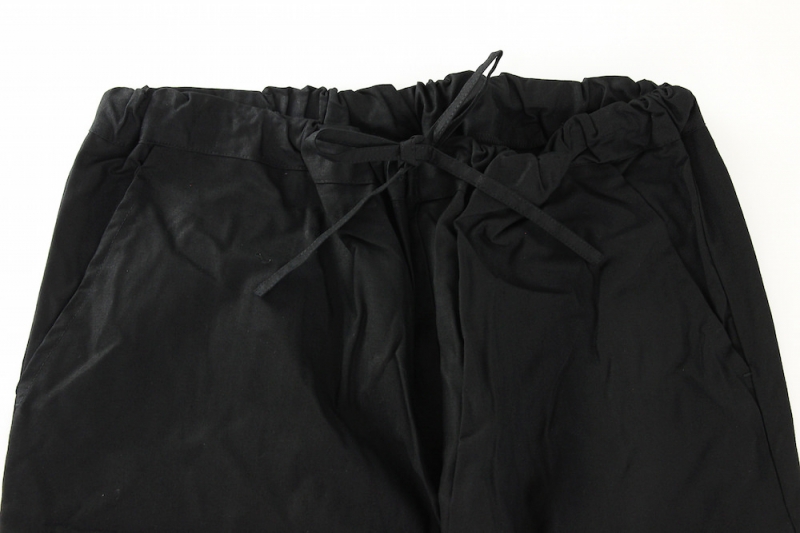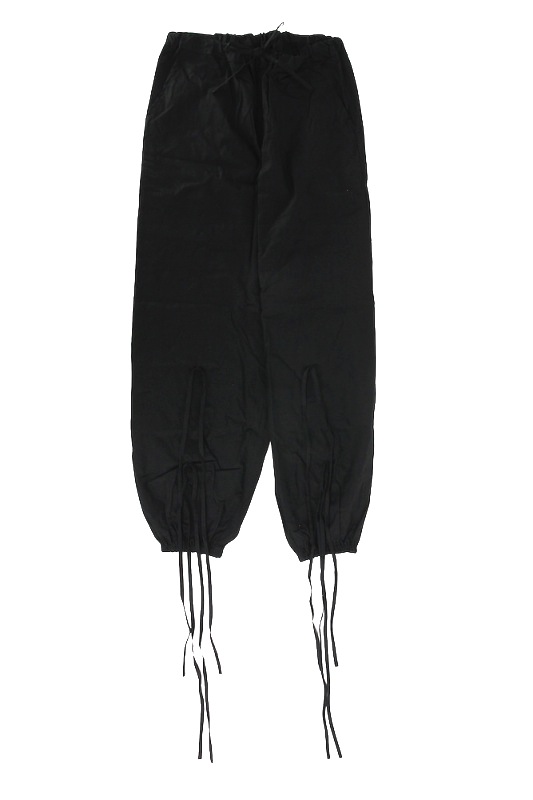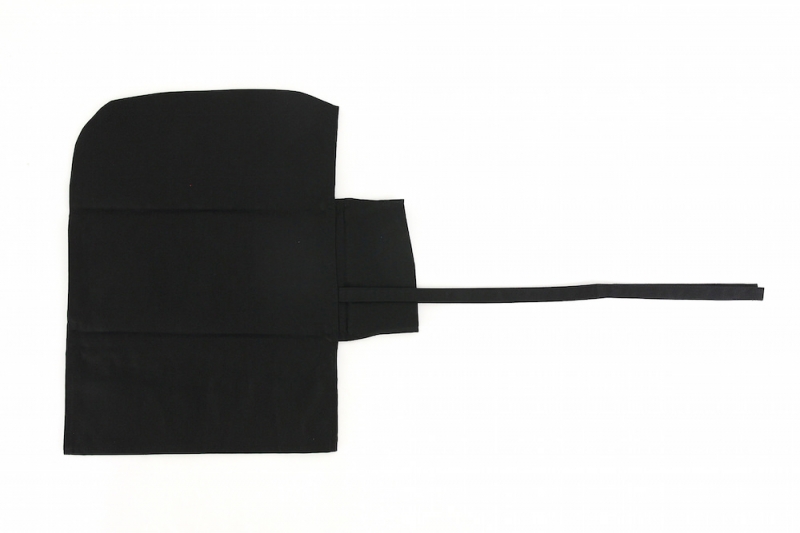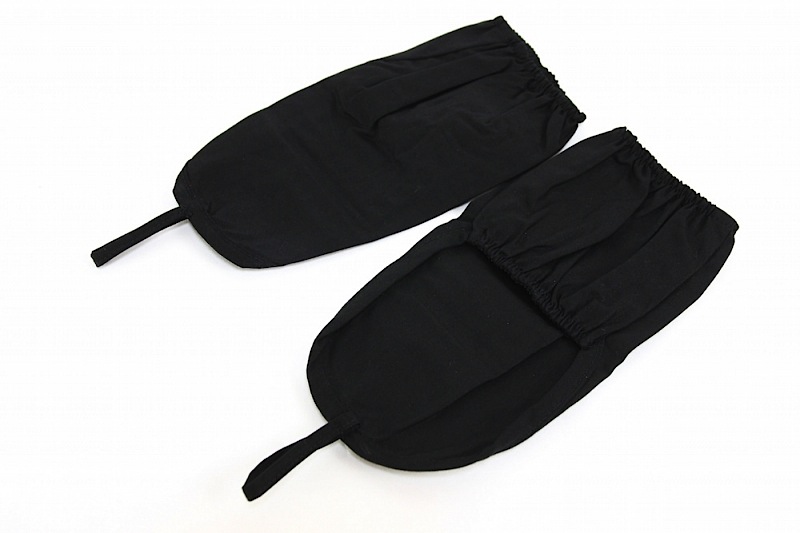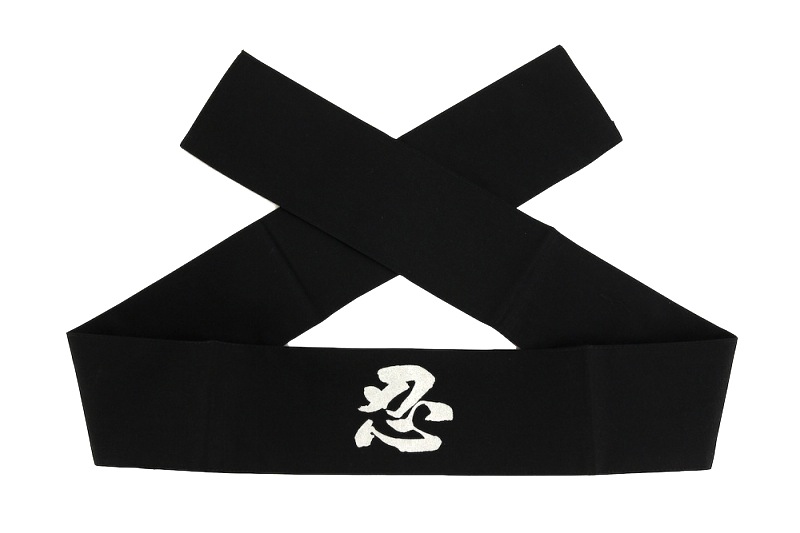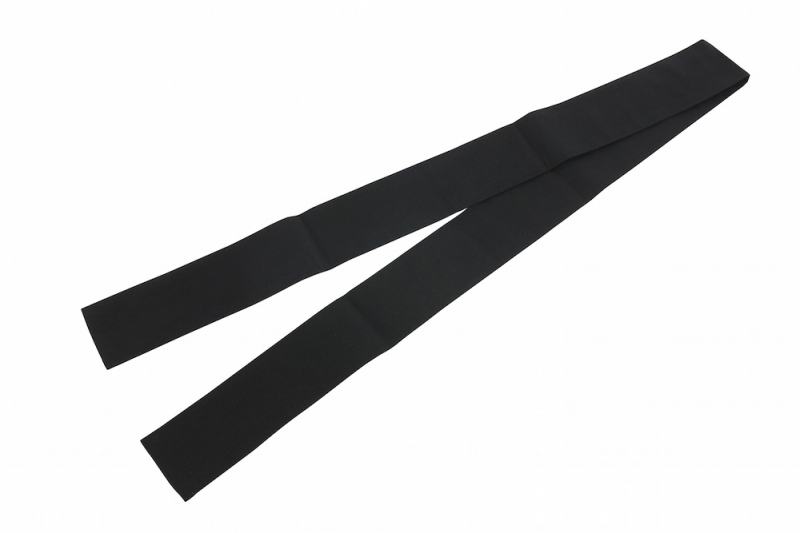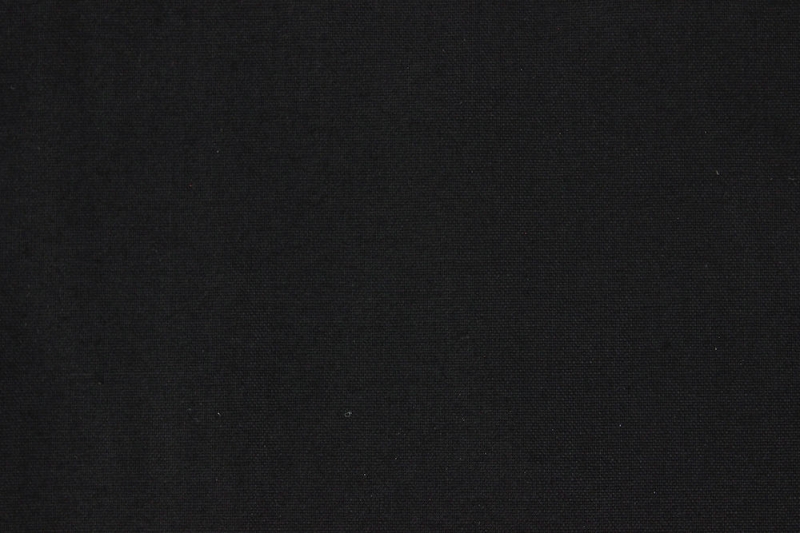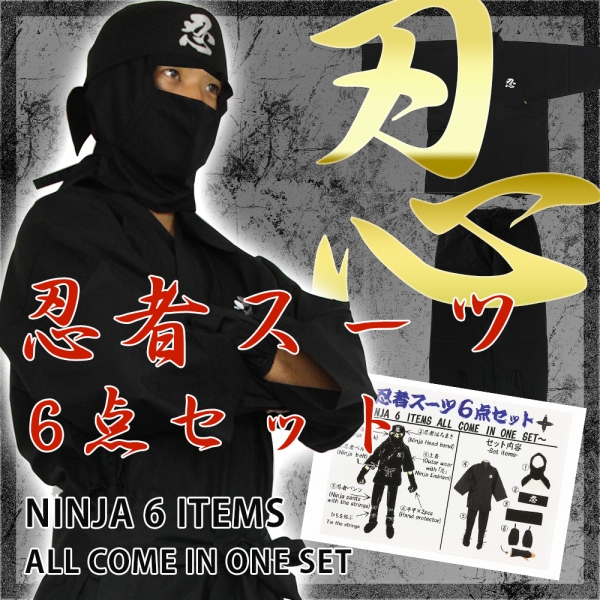 Recommended
Cotton / nylon, available in black and white.Made in Japan

12,00€ inc. tax

100% cotton black high quality,thin,comfortable for Ninjutsu.Made in Japan

39,00€ 19,00€ inc. tax

100% cotton black high quality,thin,comfortable for Ninjutsu.Made in Japan

59,00€ 55,00€ inc. tax

100% cotton black and white sole high quality,thin and thick sole available,comfortable for Ninjutsu.Made in Japan

39,00€ inc. tax

100% cotton  Coating and lining high quality for Ninjutsu.Made in Japan very comfortable for Ninjutsu.Made in Japan

39,00€ inc. tax

100% black thick cotton.Maintains the warmth of the feet for the practice of Ninjutsu (Budo Taijutsu) winter.Makes in Japan

49,00€ inc. tax

Made with 100% cotton,double layered,Indestructible,Heavyweight Traditional cut,Using for Ninjutsu training

212,00€ inc. tax

100% cotton,heavy weigh great for Ninjutsu training and teaching.Made in Japan

99,00€ inc. tax

100% cotton,heavy weigh great for Ninjutsu training and teaching.Made in Japan

89,00€ inc. tax

100% cotton,heavy weigh great for Ninjutsu training and teaching.Made in Japan

99,00€ inc. tax

100% cotton,heavy weigh great for Ninjutsu training and teaching.Made in Japan

99,00€ inc. tax

Cotton canvas black 7 fasteners "Kohaze" black rubber non-slip sole.Recommended for the Shoten no jutsu.Adapted for training of the Ninjutsu in the forest and on any steep and mountainous terrain

69,00€ inc. tax

Cotton canvas black 12 fasteners "Kohaze" orange rubber non-slip sole.Recommended for the Shoten no jutsu.Adapted for training of the Ninjutsu in the forest and on any steep and mountainous terrain

69,00€ inc. tax

100% black coton jeans "Denim" light and comfortable.using for Martial arts and everyday walk and sport activities.Made in Kurashiki Japan

85,00€ inc. tax

Cotton canvas black 12 fasteners "Kohaze" rubber non-slip sole.Worn by Japanese actor Sho Kosugi in the movie Ninja "The revenge of Ninja"

45,00€ inc. tax

Cotton canvas black 15 fasteners "Kohaze" available.orange rubber non-slip sole.Recommended for the Shoten no jutsu.Adapted for trainingof the Ninjutsu.Use with Shinobi Shozoku

59,00€ inc. tax

100% cotton black thin.Real Ninja uniform Set "Made in Japan"

289,00€ inc. tax